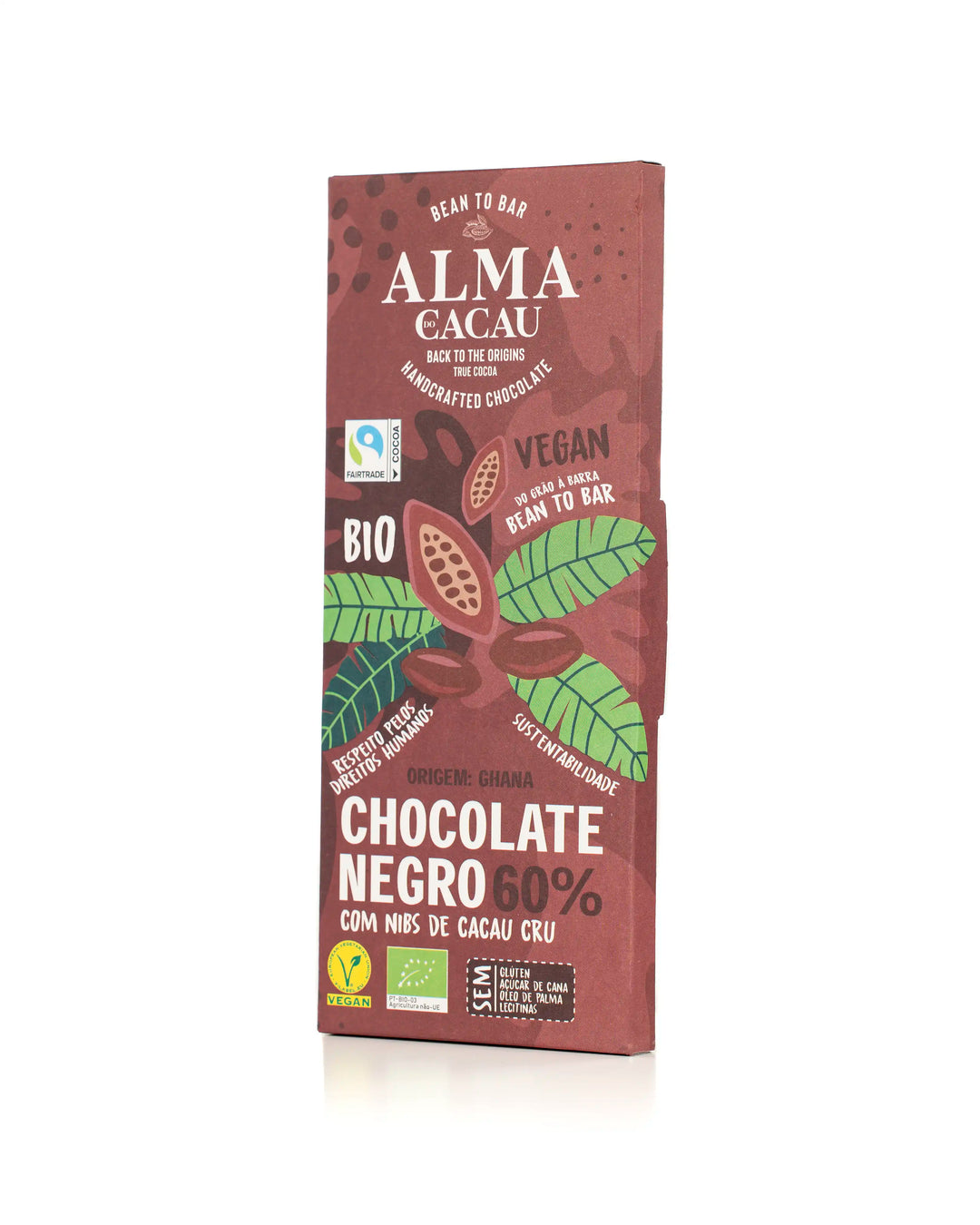 BIO Dark Chocolate 60% Cocoa with Raw Cocoa Nibs Alma do Cacau 100g
The best combination between flavor and health, cocoa is a food full of nutrients. 60% Bio Dark Chocolate with raw cocoa nibs, a delicious combination. Enjoy chocolate that, in addition to being delicious, is vegan, organic and paleo.
Regular price
€3,99
/
Tax included.
Shipping
calculated at checkout.
Cocoa Bean*, Coconut Sugar, Cocoa Butter* and Roasted and Ground Cocoa Beans.

May contain traces of hard shell. Store in a cool, dry place. Protect from sunlight.
Energy value 490.3 kcal; Lipids 29.6 g; of which saturated fatty acids 17.6 g; Carbohydrates 39.8 g; of which sugars 35.8 g; Fibers 0 g; Proteins 8.8 g; Salt 0 g